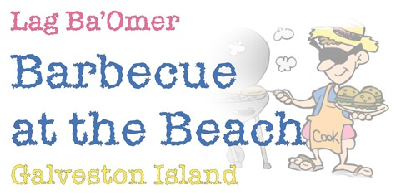 Lag Ba'Omer Barbecue in Galveston! - This Thursday
This Thursday, take in those cool ocean breezes and enjoy some delicious grilled fare as we celebrate the festival of Lag Ba'Omer with a fun barbecue on Galveston Island!
Thursday, May 26, 2016 at 7:00 pm
On Galveston Island
Delicious food | Jewish and Israeli folk music | Drinks and ...