ONGOING CLASS:
Coffee & Kabbalah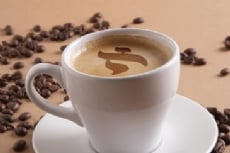 Join us on Shabbat morning for a fascinating and inspiring class on Kabbalah.
Current Topic:
The Tale of the Two Souls
Gain a Kabbalistic perspective on the inner spiritual drives that form the core of the human psyche.
Led by Rabbi Yitzchok Schmukler
Saturdays 9:00 to 10:00 AM
Everyone is invited!
FREE of Charge - Reservations Optional
Reservations / Sponsorship / Contributions
At Chabad Bay Area
Center for Jewish Life & Learning
2047 West Main St, Suite B7
League City