WEEKLY CLASS:
Coffee & Kabbalah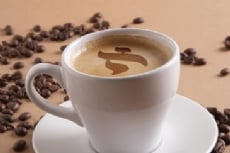 Join us on Shabbat morning for a fascinating and inspiring class on Kabbalah.
Now is a perfect time to join as we begin a new book of Tanya! 
New Topic!
Faith, Existence & Creation
When a Jew says "Hear O Israel... G‑d is One" what does that really mean? Gain a fresh, new Kabbalistic perspective on what belief in One G‑d really means, and discover how that understanding can  have a transformative impact on our lives.
No prior knowledge is required! 
Led by Rabbi Yitzchok Schmukler
Saturdays 9:00 to 10:00 AM
Everyone is invited!
FREE of Charge - Reservations Optional
At Chabad Bay Area