WEEKLY CLASS:
Coffee & Kabbalah
The more we learn, the more we realize
there's so much more we want to know!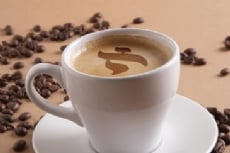 What is Kabbalah & Chassidut?
Kabbalah and Chassidut are the continuation of a millennia old heritage of Jewish study that peers below the surface to uncover the deeper meaning behind existence, G-d, human life, individual & global purpose, with a broad perspective on the past, present and future.
If Torah text would be compared to the body, then Kabbalah would be compared to the soul within.
Join us for Coffee & Kabbalah and come away with greater understanding and a new zest for living your life with positivity, happiness, harmony and a sense of achievement.
Everyone is welcome. No prior knowledge necessary!
When?
Shabbat mornings at 9:00 am (1 hr class).
Come and join us!
Led by Rabbi Yitzchok Schmukler