ב"ה
Friday, August 27, 2021 - 3:06 PM
The first ever Camp Gan Israel Bay Area concluded last week!
Campers and staff had an amazing time!
Saturday, August 21, 2021 - 3:44 PM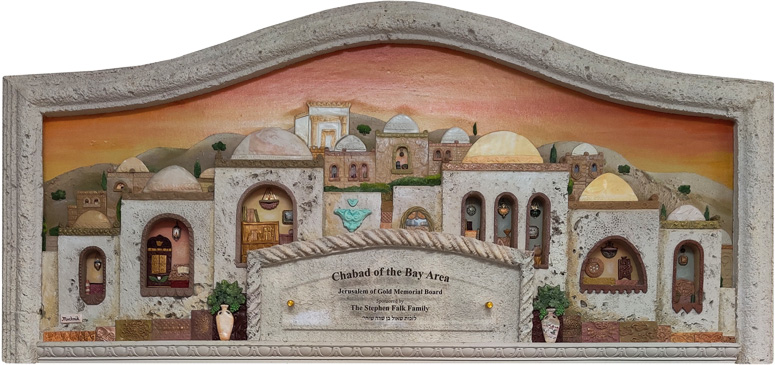 If you were considering getting a plaque for your loved one on the beautiful Jerusalem of Gold Memorial Board, please order soon, as there are only a few spots left.
The Rabbi can help you with finding out the Jewish Yahrtzeit date and other questions. Feel free to contact him for assistance with placing your order.
Thursday, August 5, 2021 - 3:38 PM
The first season ever of Camp Gan Israel of the Bay Area is kicking off this Monday!
An awesome week is in store! Last minute joiners can still register online at: jbayarea.org/camp
Looking for older posts? See the sidebar for the Archive.