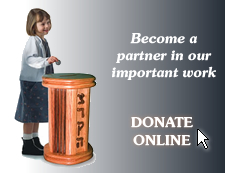 It is customary to give Tzedakah before the Holy Days of Rosh Hashana and Yom Kippur.
At this special time, please consider making a donation to Chabad of the Bay Area to join in our efforts providing warm and welcoming opportunities for Jewish living, learning and celebration to everyone.
We thank you very much for your partnership and support!
In the merit of your generous Tzedakah may G-d Bless you and yours with a good, sweet, healthy, happy and prosperous year!