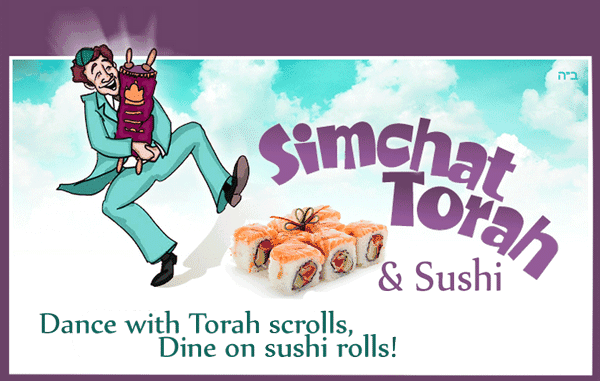 Join us for a lively, one-of-a-kind, Simchat Torah celebration.
SIMCHAT TORAH & SUSHI
Dance with Torah Scrolls and Dine on Sushi Rolls!
Joy and fun for all ages!
Kids, come and create your very own Candy Sushi!
Monday, October 5th at 7:45 pm
At Chabad Bay Area
2047 W. Main St, Suite B7, League City, TX
Sponsorships Available: To help sponsor Simchat Torah & Sushi, please click here
Join us as well for
Simchat Torah Day !
Grand conclusion of Torah and starting a new from of the book of Breishit - Genesis!
Tuesday, October 6th
10:00 Shacharit Morning Service
11:00 Kiddush Refreshments, Concluding the Torah and Starting from the Beginning!