Don't miss The Grand Finale of the High Holidays!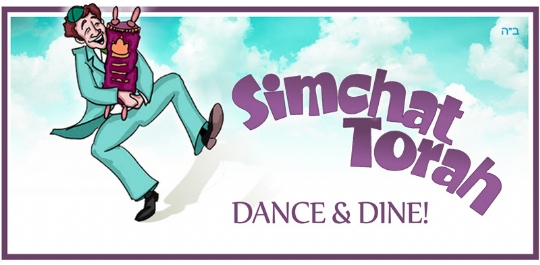 SIMCHAT TORAH CELEBRATION
Dance & Dine!
Enjoy a delicious buffet and lively Simchat Torah dancing!
This joyous, fun and delicious Simchat Torah celebration will, G-d willing, be held Monday, October 21 at 7:30 pm!
Be there, because Simchat Torah at Chabad is something you just don't want to miss!