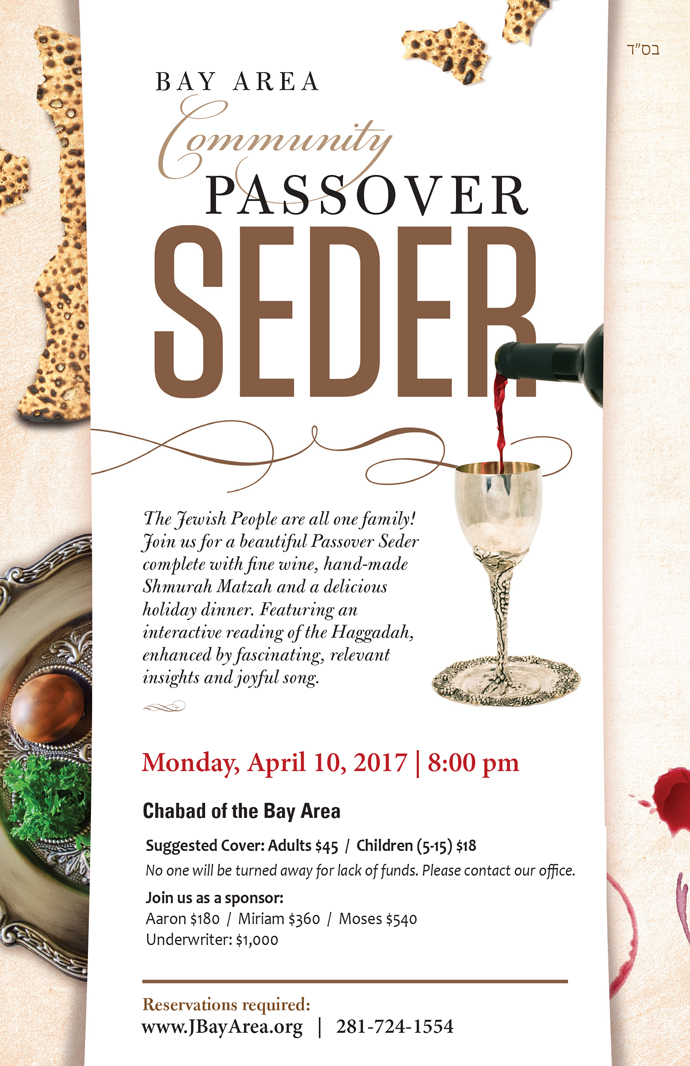 First night of Passover
Monday, April 10, 2017 at 8:00 pm
Suggested Cover: $45 adult, $18 child (5-15)
*Chai Circle partners: $36 adult, $12 child
No one will be turned away for lack of funds. Please contact the rabbi. 
Join us as a sponsor: 
Aaron $180 /  Miriam $360 / Moses $540
Underwriter: $1,000
Phone: 281-724-1554 | Email: [email protected]
*If you would like to join on the 2nd night, please contact us.
Join the Seder event on FB at Facebook.com/JBayArea
*Chai Circle partners  - Participants in the Chai Circle of Friends monthly donation club. To join the Chai Circle of Friends or for more info click here or contact Rabbi Yitzchok Schmukler.