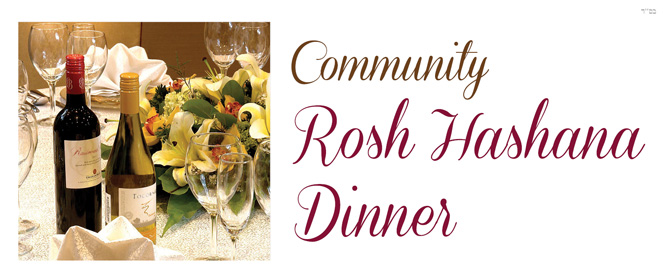 Join us for a delicious, full course Rosh Hashana holiday dinner! 
Sunday, Sept. 29, 2019
Rosh Hashana Eve
Service at 7:00 pm
Dinner at 7:30 pm
Advance reservations are required 
Invite your friends to join you!

At Chabad Bay Area
2047 W. Main, B7, League City
Suggested Donation: $26 adult, $10 child (3-12)
See additional sponsorship options on the reservation form.
Your additional contribution helps make this and other events like it possible. Thank you for your support!
 Questions? Phone or Email: 
Call us at 281-724-1554 / Email: [email protected]