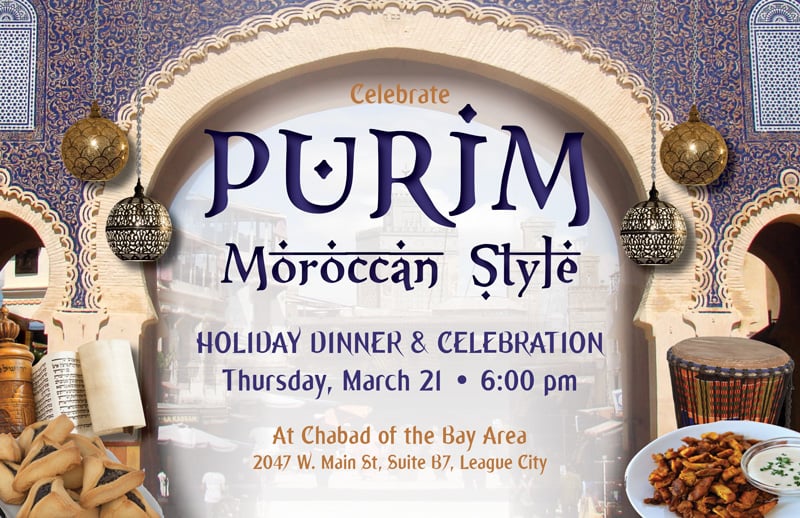 Cover: Adult $18, Child $8 / Family $54
Sponsor: $54, $72, $180
Underwriter: $540, $1000
More Info:
Email: [email protected] / Phone: 281-724-1554 
INVITE YOUR FRIENDS on FACEBOOK!
 Join us for the annual 
GRAND PURIM BASH!

Purim: Moroccan Style
Holiday Dinner & Celebration
Featuring:
• Delicious Moroccan Themed Dinner
• Multimedia Megillah Reading
• Rhythm Circle
• Henna Artist
• Hamantashen & Graggers
• Feel Free to Come in Costume!
• Music & Lively Purim Spirit!